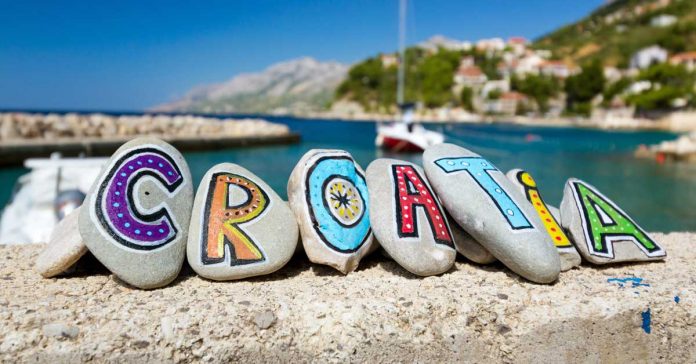 With a land area of about 56,000 square kilometers, Croatia is among the smallest countries in the world. It is however endowed with a charming landscape that makes it featured among the most beautiful places on earth. It is ranked as the 18th most popular tourist attractions in the world, a title it richly deserves. The scenery is covered by imposing mountain ranges, vast sandy beaches, enchanting forests, delicately preserved historical sites and many more interesting features that make it a top holiday destination.
The bewitching beauty of Croatia's landscape isn't the only attraction for tourists. The country is blessed with a moderate climate that lacks extremes of any kind. One is bound to experience variable climatic conditions ranging from the cold weather in the mountainous regions to the warm sunny temperature in the several islands dotting its coastal areas. Croatia's inhabitants are also very welcoming and cordial. The country is home to a large population of immigrants from other countries who take advantage of the Croatia property market's relaxed and amicable policies for foreign buyers.
There are countless reasons why Croatia remains among the top holiday destinations, and every visitor is bound to find something interesting during their visit. If you plan on visiting Croatia, we have compiled a list of four top attractions that are worth checking out.
City of Dubrovnik
The coastal city of Dubrovnik is located in the southern part of Croatia bordering the Adriatic sea. This city boasts of a rich historical charm with a background stretching back to the 15th century. Strolling across the city, you are bound to see renaissance-styled architecture and marvelously preserved streets that are several centuries old. The city was categorized as a world heritage site by UNESCO in 1979 and tourists from all over the world flock here to experience a historical city that looks almost exactly as it did in the 15th
century.
Krka National Park
This is a must-see attraction for nature lovers. Krka National Park has an enchanting forest and a 72-kilometer river which has a series of fascinating cascades and waterfalls along its course. Visitors of this park will be able to go on nature walks along its numerous footpaths, go on boat trips and kayaking adventures on the lengthy Krka River and visit several museums located within the park. The park also has an amazing ecosystem with a wide variety of birds, snakes and other land animals that will be sighted during the visit.
Zagreb Archeological Museum of Croatia
This is a museum located in Zagreb which is Croatia's capital city. It was established in 1836 and has since then put together an impressive collection of over 450,000 artifacts. In this museum, you will be able to view items collected from Croatia, Greece, and Egypt, ranging from ancient pre-historical findings to more recent pieces.
Croatia National Theater
This theater is also located in Croatia's capital Zagreb. This building has an intriguing Victorian façade which was designed by the renowned Austrian architect Ferdinand Fellner in the 19th century. It regularly hosts ballets, operas, orchestras, and musical dramas. This theater has also attracted celebrated performances from celebrated composers like Franz Lizst and Richard Strauss.